DIY Homecoming Dance Rentals
No Experience Required, Simply Love It Click It Ship It Done®
SHIPS FREE NATIONWIDE
Once you rent more than $94 from ShipOur.Wedding™, you receive our DIY services within 2 days before your homecoming & FREE shipping! Show off your school spirit.
EASY DIY SETUPS
ShipOur.Wedding™ believes your DIY rental setups should not be rocket science. Have students & staff work together & make your high school's homecoming legendary!
SAVE SERIOUS MONEY
Our DIY rentals are affordable & everyone on your planning committee will love our pricing. You deserve more results from your budget. GO DIY & help lower your ticket prices.
Plan Your School's Homecoming on a Budget
You can expect almost every school district to host their homecoming dance. This is a great experience that involves planning and coordination from faculty, chaperons, and students. ShipOur.Wedding™ is here to rescue your school by providing you with the most affordable do it yourself homecoming dance rentals in the country. Browse our great sections below and choose from our most popular DIY rentals for high school dances.
Why School Homecomings Love Our DIY Rentals

ShipOur.Wedding™ online e-commerce website has over two hundred individual options to make your high school or college homecoming epic!  Since there are so many themes available, you can customize your package on our website from cheap to expensive. Visit our homecoming bundler to get instant price quotes. Browse our uplighting, linen rental, pipe & drape or DIY party service categories for a closer look at what other options can save your planning committee money. Read More...
---
Get Homecoming Uplighting Rentals for $19 Per Fixture
---
Besides transforming your gym or space into something REMARKABLE, lighting helps you maximize your committee's budget. By placing your order through our online system you are guaranteeing a more enjoyable experience. Choose from diy uplights, outdoor uplighting & upighting wirelessly. For the best prices in the country click the button.
---
Rent High School Draping Beginning at $25
---
You can reserve DIY drapery homecoming dance rentals & partition your gym. We recommend this for making a space within a space. You can make lounge areas or section off dance floors from dining spaces. Achieve a professional look with a do it yourself attitude. Get hands on experience today by having your students & staff setup rentals from ShipOur.Wedding™.
---
Nationwide Photo Booth Rentals for Schools
---
ShipOur.Wedding™ photo booths are easy to use & don't break the bank. Distribute pictures through social media as well as physical prints. Students can enjoy their printed images even hang them in their lockers. We ship you everything including a custom layout for your events theme. Let us help you minimize the hard work with perfect homecoming dance rentals.
---

Spell School Spirit with Big White Letters
---
Enjoy the freedom to spell anything from your school name to homecoming theme. This is a popular way to give a fresh look on a traditional school dance. Our letters are amazing with DIY uplighting. This creates spotlights in your color choice. Our letter rentals can be stacked, centered & used as backdrops. Make sure your homecoming dance rentals are legendary!
---
Your Homecoming Can Get Name Lights for $109
---
Your name monogram design can be done for many reasons. Have it say your school logo, school slogans, theme name or graduation class. ShipOur.Wedding™ rents affordable quality fixtures that project well onto flat surfaces like floors, ceilings & walls. For best results, we suggest to shine on a wall with neutral colors. Renting your DIY gobo has never been easier.
---
School Dances Get DIY Star Projectors for $109
---
Having stars centered in your space is an extravagant effect. ShipOur.Wedding™ provides lighting solutions that are considered top in the nation. These fixture work via laser so it has a bright output. This gives your planning committee more bang for their buck when it comes to décor. Our homecoming dance rentals & options gives your lighting an outer space vibe.
---
Rent High Energy Black Lights for $99
---
ShipOur.Wedding™ wants to highlight your homecoming with our neon light package, with DIY black lighting rentals. These fixtures help give your large spaces a profoundly bright appearance. Make your school's gymnasium glow with slick neon party lights. Setup take minutes so it won't take long for students & staff to pull it off. Learn how affordable this is!
---
$109 Gives Schools the Ultimate Themed Light
---
Give your students & staff a cold chill or hot look with our DIY fire ice lighting package. These lights don't control the temperature of the room, however it'll give you a STUNNING look. The versatility of these lights is amazing, because they work with any theme & colors change with a back switch. ShipOur.Wedding™ makes it affordable, so what are you waiting for?
---
Homecomings Dance the Night Way for Only $99

---
Your dance floor is the best place to use lighting. How else can students show off their moves if they can't see? Let us give you a club experience with DIY party lights. You choose the quantity & we ship you the lights. Setup is fast! These movers are small & they pack a powerful punch. Rent more than one to get adequate coverage for your school homecoming.
---
Easy to Use Lounge Furniture Couches
---
ShipOur.Wedding™ rents eco-friendly recycled paper couches. This honeycomb mesh is strong enough to support 10+ students. Use our AFFORDABLE white furniture for a concession stand, photographer backdrop & lounge area seating. They fold out in a fun manner that makes setting them quite an experience. Find out what we mean, reserve yours!
---
DIY Videography for Your School Dances
---
Your homecoming is something that the yearbook committee is going to NEED to document. What better way to create a memorable highlight video than with DIY videography? We put you in control by having you video record all the footage. The magic comes into frame when our team edits your video in a highlight clip. Our video kits are simple & affordable.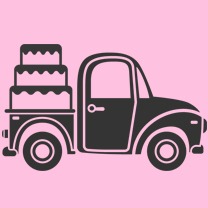 Reasons to Hire ShipOur.Wedding™?
1.)  FREE Nationwide shipping both ways on orders over $94
2.)  Reputable & affordable DIY homecoming dance rentals
3.)  We've been award TheKnot & WeddingWire Awards
4.)  Over 250 options to ensure your perfect school event
5.)  EASY setup tutorial videos with QR code technology
6.)  Save more with our lighting design & complete package
How to Plan a DIY Homecoming Dance?
Find DIY homecoming rentals you love in the categories above

 Check availability, put down a 25% retainer to reserve your date

30 days before your event the remaining 75% is due in full

 FREE nationwide standard shipping both ways on orders $94+

Guarantee standard shipping rentals arrive 2-days before event

 Open reusable box, it has everything you need

 Setup package, do it yourself, & enjoy your homecoming dance!

Send back rentals & instructions in same box with prepaid label
Why Should I Get DIY High School Homecoming Rentals?
Celebrating your homecoming with our rentals is as easy as gym class. Our main principle is to give your students a hassle-free experience. The (2) things we do very well is save you time & money. Visit our do it yourself categories: lighting design, drapery, linen & DIY school services for a wide selection.
ShipOur.Wedding™ is the fun way to transform your occasion. Give your school a high-end look for less than 1/2 the cost it normally takes. We provide DIY rentals to schools just like yours all across the country. Expect award-winning customer service & trust-worthy products. Our rentals are up-to-date and quality tested. Your order arrives (2) days prior to your event, setup & ship it back. Now that's simple!
Receive the best look you have dreamed of, at a price less than you have budgeted. ShipOur.Wedding™ makes the impossible possible, as our team are the MacGyver's of DIY rentals. We will teach you the same skills we use every weekend. Add any of our low cost rentals above to your cart. Hire ShipOur.Wedding™ & score a touchdown in savings.