Mostly
it creates
lovely photos!
There are many reasons this lighting is a popular rental. If you have seen pictures, then you know how gorgeous wedding spotlights can be. This look is created using either pinspot lighting or gobo spotlights.
learn (2) different styles, including how & why you should rent DIY spot lights
Pin spot lighting is affordable, so it is done at more than weddings. Your party can benefit from directing lights on decorations. Keep reading to learn all about wedding spotlight prices & how to set it up yourself.
Average Read Time: 5 minutes 25 seconds
Complete DIY Guide on Pinspots & Spot Lights
A pin spot light is a small fixture that can fit in the palm of your hand. You can even use this light as a temporary spotlight if you need to cover a limited area. It is ideal for small objects since the beam is much smaller than a spotlight.
pin-spotting creates high-end photos with lighting magic
highlight flowers

display ice sculptures

focus on decorations

make glass shine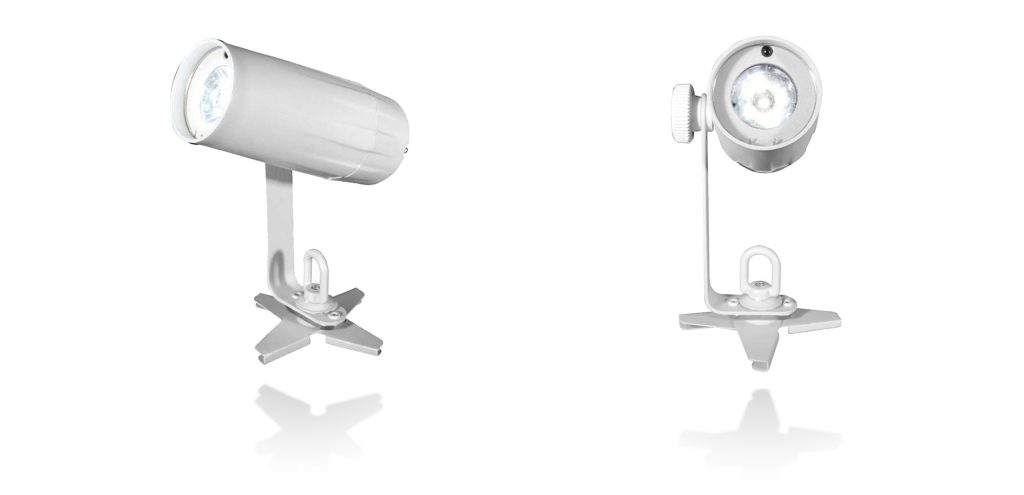 You have put time into decorating your event space. When the lights are dimmed details become less noticeable. Pin spot lighting fixes this issue by adding depth to your photos. It creates contrasting shadows so your décor has more definition.
Pinspots are static meaning they stay in one place. They aim at a single object for the duration of the event.
Ship Our Wedding® rents battery-powered pinspots so you can hang & aim them without having to worry about cords. Charges will last approximately six hours since they are LED. Let's cover (4) ways to mount pinspots.
Tabletop Spotlight
This is done by using a small lighting base plate to aim the beam. The pinspot is attached to the base plate at the bottom. This helps stabilize the table spotlight so it doesn't knock over. The limitation of a lower pinspot is that when guests walk in front of the beam it creates a shadow.
Light Stand Pinspots
The next step above a table top spot light is using a light stand with a top magnetic bar. This helps to elevate the lighting higher than a table. It can still cause shadows as some stands do not go above guests' heads. Also, this might get into guests' eyes & need further adjusting. It is faster to mount because you can set up six pinspots magnetically at once on a single light stand.
Ceiling Pinspots
This lighting looks the best but takes the longest to set up. Mounting from above is optimal because the light can shine down almost directly onto your centerpieces. This will prevent shadows and light from getting into guests' eyes.
The most time-consuming part will be moving the ladder and or tables. Set up tall centerpieces after pinspots are aimed so tables are easier to move. If you have a drop ceiling, then use the included scissor clamps to easily attach to the grid. This is shown in the video above.
If it is a finished ceiling or has beams then remove the scissor clamps & attach to a metal surface using the magnetic base. When hanging pin spot lighting for centerpieces space them at least 5 feet apart so it's easier to turn on using the wireless remote.
Old School Pinspots
There is a fourth kind of ceiling light called the swivelier pinspot. This would screw directly into the recessed ceiling can lights. The lights swivel & extend down. These use an incandescent light bulb to aim a bright hot beam onto tables.
💡 Swivelier pinspots are not battery-powered because they pre-date LED options. This is the main reason why the swivelier pinspot style is not common.
Want to Save Money?
Talk to a party pro now!
Pinpoint spotlights are different. The main difference is the size of the projected light. Think of how small the tip of a needle pin is.
This light is used to highlight small items with a bright tight beam. However, a follow spot light rental covers much larger areas.
Where to set up spotlights

?
grand entrance doorways

stages & performances

special dances & recognition

large ceilings & walls
You can get an idea in our photos above of the spotlight size. Spotlights are also great when combined with DIY uplighting. Mix two lighting colors (one from the uplighting and one from the spotlight) to have them blend & create a layered look.
Spotlights let off more light so they are also great for large open spaces. Consider lighting up guest walkways for accessibility & safety.
If you decide to spotlight a performer, make sure to give them a heads up. Let them know beforehand so the spotlight doesn't catch them off guard. Keep in mind some spotlights are bright and you want them to perform at their best.
A spotlight is set up on a light stand with plunger against a wall. The spotlight should be tight, but loose enough to turn freely from left to right. This is what makes a spotlight follow.
For example, someone can aim the follow spotlight on a door and have it move as the guest of honor walks into the room. Since a spotlight can move, you can use this for more than one part of your event.
You might want to aim the lights on the cake or a dance floor after your grand entrance. This will help your photo brightness so that images are not pixelated.
📷 DIY Tip: test the light with your photographer before the event so they can adjust the ISO settings in their camera.
Pinspots & spot lights are not just used for weddings. This is a portable wireless light that can go anywhere. The possibilities are endless! Here are some examples of event types that use this lighting.
birthday parties (aim on the cake)

corporate events (use for logos)

grand openings (display products)

restaurants (highlight counters)

themed events (light-up décor)

industrial buildings (light-dark areas)

large events (draw attention to signs)
If you want to plan a backyard wedding, then use a spotlight for a large outdoor landscaped area. Just make sure the light are not in a public area. Also, you want to make sure the lighting is covered from the elements.
Bad weather is a common wedding vendor pet peeve. Think of highlighting rocks in a dark setting outside. You could even pinspot buffet stations at a birthday party to accent reflective surfaces.
The cost for a spotlight rental will vary from $250 up. The main reason vendors may charge higher prices is because of their labor.
However, this is very easy to rent & set up yourself. No need to search for a lighting company near me. Save money now by clicking the images below.
vendors may charge a tech fee to move and/or operate followspots
Some vendors can charge anywhere from $800 to $2000 to pinspot parties. Higher costs involve lights hung from above. This can involve scissor lifts & fixtures that require extension cords.
💵 Anytime your vendor has to go on a ladder expect it to cost over $1000. Easily set up DIY pinspots for a fraction of the cost.
Knowing how to spotlight your wedding can help keep your wedding budget under $10,000. You do not have to pay vendors to set it up for you. Pinspots give the right amount of lighting to dark rooms.
You want your room to be dark so that guests feel more comfortable dancing. Dim rooms also feel more romantic (think of late-night restaurant lighting).
have you seen pinspot lighting at a wedding, tell us in the comments how it looked
We feel any combination of spotlights or pinspots can help light your event. Lighting does more than improving photo quality. It also helps to direct the attention of the room to the next formality. Guest will know where to look as your emcee makes announcements.
DIY pinspots give the biggest bang for your buck. Rent our spotlights today and secure the cheapest way to light your room efficiently.
Founders Robert + Nicole Reno
With a combined (4) decades in the industry; we've trained hundreds, booked thousands, & partied with millions. Our first-hand experience allows us to empower others to succeed & be great… (read full bio)
XO Team Ship
Founders Robert + Nicole Reno
With a combined (4) decades in the industry; we've trained hundreds, booked thousands, & partied with millions. Our first-hand experience allows us to empower others to succeed & be great… (read full bio)
XO Team Ship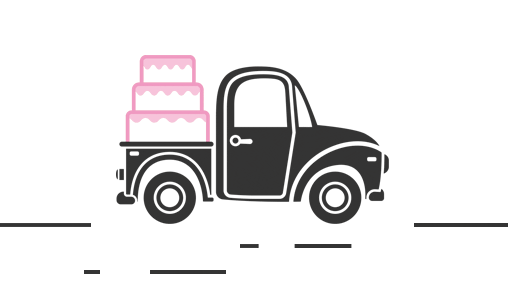 The content of this website is intended for informational purposes only & does not constitute legal, financial, or credit advice.