Level-up
unsightly
chair covers!
It's easy to rent chair covers for weddings in bulk. Just consider the fact that you are already in the process of renting tablecloths & flower garlands for your party. Why not get fancy covers for chairs?
the BEST guide on chair cover rentals, different types, how-to DIY & where to buy
Benefits of renting spandex chair covers

:
Versatility

: Spandex chair covers stretch to fit a variety of chair sizes and styles, making them a versatile option for weddings.

Cost-effective

: Renting spandex chair covers can be more cost-effective than buying them, especially if you're only using them for one event.

Variety of colors

: Spandex chair covers come in a wide variety of colors, allowing you to match your wedding's color scheme.

Easy to clean

: Spandex chair covers are easy to clean, making them a great option for outdoor or destination weddings.

Professional Look

: Spandex chair covers can give a professional and polished look to your wedding reception.

Protection

: Spandex chair covers can protect your rented chairs from stains, spills and scratches.

Customization

: Some rental companies offer customization services, such as adding bows or sashes to the chair covers to match your wedding theme.

Add elegance

: Spandex chair covers can add an elegant touch to the overall look of your wedding reception.
We cover the differences in spandex chair covers for folding & banquet chairs. A part of our guide will go over linen chair covers & sashes. Let's discuss why you may want lycra seating covers for your wedding.
💬 This is one of the easiest ways to add flair to your wedding or party. Let's cover covers!
Average Read Time: 5 minutes
(8) Things to Know about Wholesale Wedding Chair Covers
When you rent chairs you may decide to dress them up a bit with fabric or skirting. This does more than act as seat covers for chairs at your reception. It can be fully fitted to cover the top back & front down to the legs.
Chair covers are an EZ rental item. Since they are not plastic, the fabric is machine washable & foldable. They are easy to drape over chairs & take seconds. People use chair covers for weddings, birthday parties, and all different types of events.
We recommend getting a universal chair cover meaning it fits more than one style of chair. Universal chair cover slips are removable and stretch over your chair. It doesn't matter if the chair has a round top or a square top, universal covers fit.
(3) different types of chair covers

:
chair linen covers

spandex chair covers

spandex chair cap covers
The chair cap is not as common. It only covers the top & back of the chair. A lot of vendors do not stock any chair caps. It's less requested so local inventory with vendors may be limited.
Think of this as an oversized pillowcase chair cover. It drapes over your chairs. These do not stretch so the fabric is intentionally made big. These large chair covers come in a few fabric variations.
Type of cloth for linen chair covers

:
satin chair covers

silk chair covers

cotton chair cover
cloth chair covers need ironing & folding that takes time
Couples also use chiffon chair covers at weddings. We don't recommend chiffon or tulle chair covers because the fabric tends to wrinkle more, isn't flame retardant, & is mostly see-through.
📦 The most requested style is stretchy lycra chair covers. Let's discuss (2) types of covers for chairs that our rentals can fit.
Stretch chair covers are way better than linen because they require less setup & maintenance. You don't need to know how to fold the chair covers because they are wrinkle-free.
What are banqueting chair covers called

?
elastic chair covers

stretchable chair covers

bungee chair covers

stretchy chair covers

scuba chair covers

pop-up chair cover
Universal spandex chair covers fit many chair types. The chair covers stretch over the banquet chairs so they are versatile. Use them as conference & ballroom chair covers. They are sewn to fit tight on almost every chair as long as it doesn't have arms.
Want to Save Money?
Talk to a party pro now!
How do you decorate metal folding chairs for weddings? It is as simple as renting chair covers for folding chairs. Fold-up chair covers are commonly used for rustic backyard weddings & elegant outdoor ceremonies.
Go from bland to glam with folding chair slip covers. Our collection comes in a variety of colors. Metal chair covers are the cheapest way to accent your chairs. Slipcovers used for folding chairs install in seconds!
next, let's discuss the (2) most commonly requested colors for parties
Before we cover sashes & bows, we need to discuss the most common color of chair cover… white. The second most requested color is black. These (2) colors act as good base colors because they are neutral.
Black and white colors can be accented together or by themselves. What we love is when clients get creative by working in colorful wedding sashes on white & black chairs.
Formal chair covers will have bows & even sash buckles. Modern wedding chair covers will feature a bling rhinestone buckle. This design helps make boring chairs more elegant with fancy affordable bling!
our inexpensive spandex chair cover sashes are priced under 1 dollar
Think of this as 2 piece chair covers. Once you set up the chair, you simply slide the sash over top! This wedding décor acts as a tie-back or bow on your chair rentals and will create a VIP look in your photos. Use bling buckles on folding & ballroom chairs.
You have probably searched tons of chair cover companies online. Do you want to know where you can buy chair covers? Below is a list of places that sell wholesale chair covers.
Who sells chair covers

?
Walmart chair covers

Target chair covers

Party City chair covers

eBay chair covers

Bed Bath Beyond chair covers

Hobby Lobby chair covers
Now that you know where to find wholesale chair covers you can start your search online or in a store nearby. Besides chair covers at Walmart, Party City & Target, there are other places to shop.
most places sell bulk quantities of 50 chair covers at a time
You might try Craigslist in your local city and find used spandex chair covers for sale. Also, look at Overstock & Fingerhut for chair covers.
If buying smaller quantities from multiple suppliers, all colors may not match. Not all blue shades are the same. Different manufacturers have different dye lots.
You can rent chair covers online or get chair covers from local vendors. The problem with searching for chair cover rentals near me is most vendors have a delivery cost.
Delivery cost = A setup fee that raises the rental price
if you want cheap chair covers in bulk then you may need to do the party yourself
Instead of looking for chair covers for sale, rent them and do them yourself at a discount! The cheapest chair covers have the lowest setup/delivery cost.
This means we ship them to you so you don't have to hire someone to install them at your party. Shipping is FREE & available on orders over $94!
Get cheap folding chair covers by renting in bulk from a nationwide online company. Ship Our Wedding® provides cheap spandex chair covers for rent at wholesale prices. Pay a fraction of the price compared to local companies.
Remember you have options if you are looking for chair covers for your reception or party. You can either buy on clearance or rent chair covers online. DIY parties benefit you most because you can get a gorgeous look under budget!
formal chair covers are super easy to do yourself
Our team has free shipping available both ways and all orders come with a 5-day rental period. Receive your covers for chairs the week of the wedding with affordable pricing.
Founders Robert + Nicole Reno
With a combined (4) decades in the industry; we've trained hundreds, booked thousands, & partied with millions. Our first-hand experience allows us to empower others to succeed & be great… (read full bio)
XO Team Ship
Founders Robert + Nicole Reno
With a combined (4) decades in the industry; we've trained hundreds, booked thousands, & partied with millions. Our first-hand experience allows us to empower others to succeed & be great… (read full bio)
XO Team Ship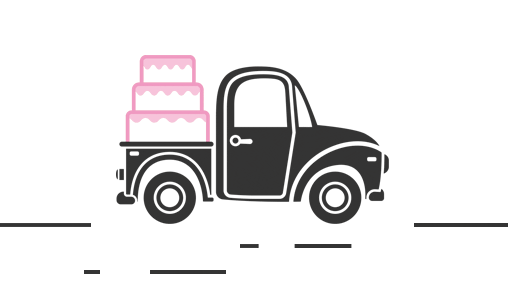 The content of this website is intended for informational purposes only & does not constitute legal, financial, or credit advice.